Location Sales Manager - Foxboro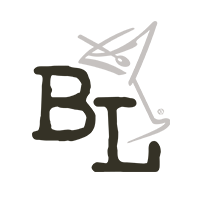 At Bar Louie, we live to SERVE our Guests, our People and our Community. We do this by GROWING our PEOPLE (That's YOU), our Fans & our Company. While we are fiercely committed to a foundation of daily routines, policies and practices that ensure we stay Safe, Healthy and Compliant with all regulations and laws – we also celebrate thinking differently and creating the WOW in the work we do each day. We call this Freedom within a Framework and it allows us to be consistent as a brand while also pursuing continuous improvement. Whether we are collaborating with others or completing a task alone, Integrity is key and a non-negotiable. And though we are always busy and constantly changing – we also strive to show empathy and to have a lot of FUN every single day. Bar Louie offers a culture that is as diverse and unique as YOU.

Position overview
This position is responsible for generating revenue through parties, catering, and overall brand awareness for local communities and areas. The Sales Manager directly report to the general manager of their location and will work in conjunction with the marketing team. Due to the nature of the restaurant industry, nights and weekends may be required.
Position responsibilities
Develop relationships with establishments in the local area. Distribute promotional items inclusive of menus, restaurant descriptions, etc. Make bi-weekly visits to ensure best positioning of brand in key areas. Track and report results.
• Identify key business contacts in area and develop relationships. Look for ways drive business through catering, parties, or any other sales driving tactics.
• Create and administer agreements with clients for bookings and events.
• Cold calling and community outreach to Identify new clients and new catering opportunities.
• Present, negotiate, and successfully sell food, beverage, location both onsite and offsite and other special services with profitability as key.
• Effectively communicate and partner with their General Managers, ensuring alignment with all bookings
• Ensure all inquiry calls are handled in a timely manner (within 24 hours)
• Provide site tours as needed.
• Distribute, in a timely manner, information for all events to the appropriate departments including General Manger and Director of Operations
• Greet clients before and after events as needed.
• All other duties as assigned.
Skills and abilities
• Excellent interpersonal skills
• Ability to prioritize and plan effectively.
• Analytical skills with a problem-solving attitude
• Solid customer service attitude with excellent negotiation skills.
• Alert to needs of the organization, team members, and guests.
• Command of the English language.
• Requires professional and personal discipline.
• Must be able to work independently and as a part of a team.
• Experience in leading and managing multiple projects simultaneously.
• Excellent interpersonal, verbal, and written communications skills.
• High energy with a positive, servant leadership attitude.
Education and training
• Bachelor's degree preferred.
• 2+ years in hospitality industry preferred
• 2+ years prior sales experience /event planning required.
• Multi-Unit experience preferred
• Experience managing high sales volume required
• Restaurant experience required
Basic physical requirements
When working at a gastrobar location, Team members must be able to perform the duties of that location. The team member will frequently sit for short periods, talk via Cloud-Based video conferencing and the phone often, and hear and manipulate objects.
Additional requirements will include lifting to 10 (ten) pounds regularly and up to 50 (fifty) pounds as required. Lifting from floor to shoulder continuously and overhead infrequently and twisting and reaching frequently and grasping objects to move or manipulate always.
Will stand and walk for extended periods. FREQUENT hand washing and sanitation is required. Team Member must be able to communicate with Guests and other Team Members and manipulate handheld and desktop devices.
We're an equal opportunity employer. All applicants will be considered for employment without attention to race, color, religion, sex, sexual orientation, gender identity, national origin, veteran, or disability status.